"The greatest trumpet player I ever worked with."

Jimmy Ponder - 2009
"One of the greatest trumpet players whose innovation
and creativity is right up there with Miles."

Tommy Turrentine - 1993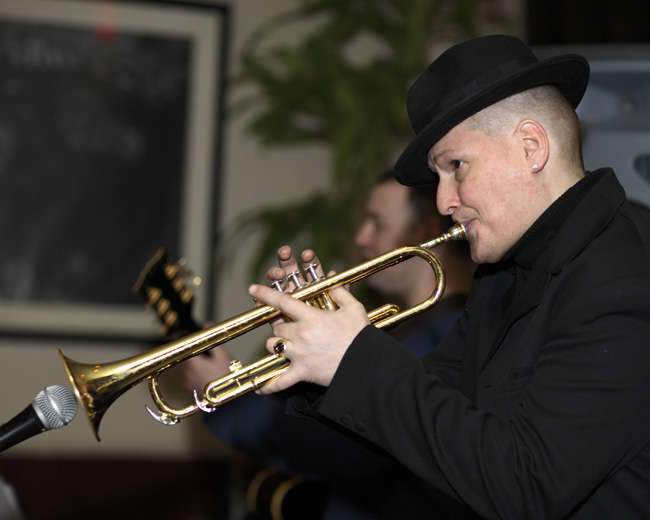 Michael Karr - Trumpeter, multi-instrumentalist, and producer Michael is originally from Pittsburgh, PA, and is a formally trained, award winning, trumpet player, keyboardist, composer, arranger, lyricist, engineer and producer and has been featured on close to 40 albums. During his career Michael has performed with a grand cast of musicians, some of which are The Whispers, The O'Jays, Billy Price and the Keystone Rhythm Band, After 7, Billy Joel, The Human League, Jimmy Ponder, The Tommy Dorsey Band, Modern Man, The Jets, The Gap Band, Harold Melvin & the Blue Notes, The Drifters, George Benson (in the line-up at the Newport Jazz Festival), Houston Person, Roy Buchanan, Maynard Ferguson, Freddie Hubbard, Dennis Williams, B.B. King, Mary Wilson, Tommy Turrentine, Stanley Turrentine and many more.